Moonsongs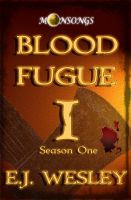 Blood Fugue, Moonsongs Book 1
Armed only with an ancient family journal, her rifle, and an Apache tomahawk, Jenny must save her grandfather's life and embrace her dangerous heritage. Or be devoured by it. Blood Fugue, by E.J. Wesley, is the first of the Moonsongs books, a series of paranormal-action novelettes.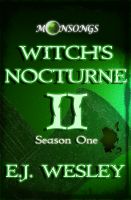 Witch's Nocturne, Moonsongs Book 2
After receiving an ancient tribal journal from her grandfather, Jenny is sent on a mission of discovery in an attempt to unravel clues to her family's monster hunting past. The journey becomes more than academic when she is asked to confront a coven of dangerous witches who plan to cast an insidious spell on the plains of West Texas. Some language & violence, these stories are for mature readers.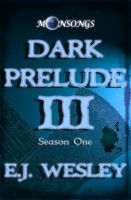 Dark Prelude, Moonsongs Book 3
Jenny, a newly appointed 'monster huntress', is searching for her best friend Marshal's missing father in the midst of a freak, West Texas winter storm. To survive the frigid night, she'll have to deal with a hated town rival, face a monstrous creature no Moonsong hunter has ever encountered before, and undo a mysterious curse. Can she keep everyone alive? If not, who will pay the ultimate price?