The Akasha Chronicles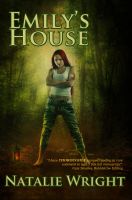 Emily's House
Fourteen-year-old Emily Adams has special powers she doesn't want, a spiteful aunt she can't escape, and a primeval legacy she knows nothing about. But when an otherworldly being materializes, Emily discovers the true purpose of her magical blood and of the danger that threatens to annihilate her world. Can a teenage girl find the courage to face her true self in Emily's House?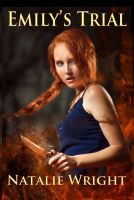 Emily's Trial (Book 2 of the Akasha Chronicles)
Two years ago, Emily became became a modern Celtic Priestess. She was entrusted with ancient magic and sacred wisdom. But even a Priestess knows desire, feels temptation, and yearns for love. Will passion entice Emily to use the magic entrusted to her in a forbidden way? Can new love take root in a world of nightmares? And can Emily's friendships survive Emily's Trial? The Journey Continues . . .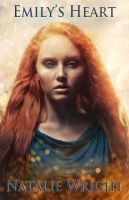 Emily's Heart
A year ago, Emily unwittingly unleashed a dark god from his shadow prison. Our world was thrust into an Apocalypse. In order to redeem herself, Emily must undo the mistakes she made and send the dark god packing. Will her friends come to her aid or must she fight this battle alone? Amidst chaos and ruin, will love blossom in Emily's Heart?