Altered Realities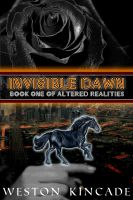 Invisible Dawn: Book One of Altered Realities
To keep a promise and save his long-lost goddaughter, computer programmer Jedd Altran sacrificed everything, including his wife and newborn son. Now, they must pass through worlds far different than their own to escape the clutches of government killers.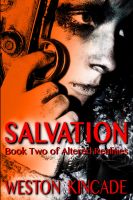 Salvation: Book Two of Altered Realities
After surviving against a trained shifter and an army of vampires, Madelin Boatweit and her friends seek shelter on a world where El Paso, Texas, is in ruins. Its skyscrapers are skeletons of their former selves. However, Leodenin's newfound people will soon be on the hunt once more. They must reunite, find a home, and mount an attack on PASTOR to save hundreds of innocent children held captive.