Naked Spooks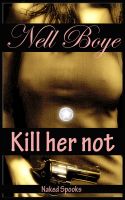 Kill Her Not (Naked Spooks)
Janet Simmons, secret operative extraordinaire, finds herself while on a mission to Acaculco in a situation she should have avoided at all costs. As soon as she approaches Rebecca Morris, she faces an unexpected dilemma. What happens when you can't use your gun? What happens when you have to get so close to the target, that you can actually see the color of her eyes?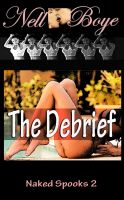 The Debrief (Naked Spooks 2)
Janet Simmons secret operative extraordinaire is in Colombia to debrief after her previous successful mission. What she'll get there is unexpected… in a sexy kind of way. WARNING: This short story contains very explicit sex between women. For mature 18 and over readers only.