Night Roamers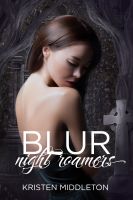 Blur (Night Roamers)
Danger lurks in the dead of night... Seventeen year old Nikki and her twin Nathan have moved to Shore Lake to start over after their mother is brutally attacked. When Nikki starts seeing shadows outside of her bedroom window and hears whispers of vampires in town, she realizes that there are worse dangers than what they left behind in the big city. Cover Art by WWW.MAEIDESIGN.COM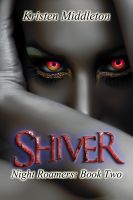 Shiver
Book 2 Of Night Roamers- As Nikki tries to adjust to life in Shore Lake & forget about the horrors of last summer, she battles with her own inner demons still craving Ethan's dark embrace. Meanwhile, Duncan disappears in the middle of the night after being stalked,Nathan's spending more and more time in the company of the sexy vampire, Celeste, & there's a hot new club in town that's to die for!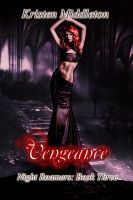 Vengeance (Night Roamers) Book Three
Third Installment Of Night Roamers Nikki arrives in Vegas with Ethan and Duncan to search for her family. She soon finds out that not everything is as it seems...and isn't sure of who to trust anymore.