Island Shifters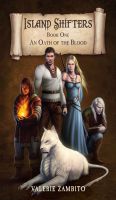 Island Shifters - An Oath of the Blood (Book One)
When your family, your home, and the very land you stand on are destroyed, what do you do? If you are a shifter of Massa, you turn around and fight. You fight, because the blood oath will have it no other way.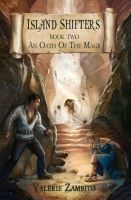 Island Shifters - An Oath of the Mage (Book Two)
It is nearly unthinkable. A child has disappeared. But, Beck and Kiernan Atlan know exactly who has their daughter, and she is the waking nightmare that has haunted their dreams for years. The kidnapper will stop at nothing to exact revenge against the shifters of Massa but will soon discover a powerful truth. The fierce love of a parent burns eternally, but when stoked, it threatens to explode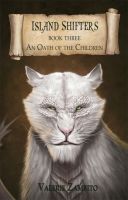 Island Shifters - An Oath of the Children (Book Three)
Twenty years ago, their parents defeated Adrian Ravener and his minions in an epic struggle for survival that had far-reaching consequences for the island of Massa. Now, when the subterfuge of strange visitors from afar turns deadly, will the children be able to do the same? When the Draca Cats from Callyn-Rhe appear on the horizon, are they there to join the shifters or fight them to the death?