The Apocalypse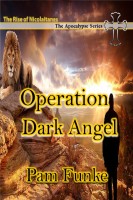 Operation Dark Angel: The Rise of Nicolaitanes
A man's birth through immaculate conception was prophesied by a voice. Nicolaitanes Balac grows up to be a rich and powerful man with unusual powers. He implements a plan to bring about world peace. But will it really lead to peace?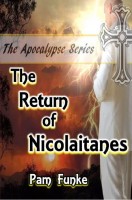 The Return of Nicolaitanes
Someone has murdered the world's only hope, Nicolaitanes Balac. Who killed him and why? With the world continuing to spiral out of control after the onset of World War III, who's going to save us now?