Inge's Adventures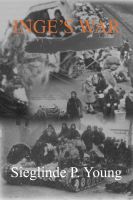 Inge's War
WWII is in full swing. German cities are bombed on a daily basis. To keep her daughter safe, Mrs. Lyndt takes six year old Inge to Prussia. There she befriends Paul-Emile Diderot, a French prisoner of war. As the Red Army advances, Paul- Emile decides to escape with Inge his ticket to freedom. Thirty-five years later their paths cross again at an archaeological dig in Egypt.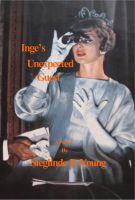 Inge's Unexpected Guest
Twenty-one year old Inge Lyndt marries Kane Boag eighteen years her senior. Only weeks later his cousin, Hamdi, arrives from Egypt. Soon Inge is swept into an affair beyond her wildest imagination. Can she find the strength to resist their ever-present enticements?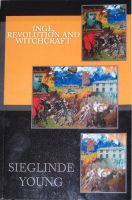 Inge, Revolution And Witchcraft
Follow Inge Boag's experiences in Liberia, West Africa, the land of black faces, freed slaves, of gold and blood diamonds. The 1980 revolution triggers events that change her life forever.