Seen Through the Phantom's Eyes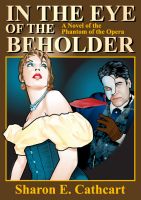 In The Eye of The Beholder
When French equestrian Claire Delacroix loses her fiance in a tragic accident, she comes to live at the Paris Opera during its 1890s heyday. Whilst working at the opera, she meets a mysterious, masked stranger: Erik. Is it possible that the two of them will heal the pain of each other's past?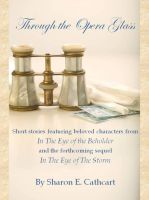 Through the Opera Glass
Author Sharon E. Cathcart took up a challenge in 2012: to write flash fiction and full length short stories based on various prompts. Each story features one or more characters from "In The Eye of The Beholder: A Novel of the Phantom of the Opera" or its forthcoming sequel, "In The Eye of The Storm."