The Fascination Chronicles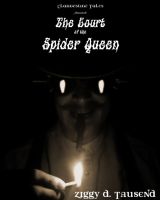 The Court of the Spider Queen
Take your funny bone deep into the African jungle with Captain Tripp Vaguely on a hunt for an unthinkable prize. Along the way, dry wit and swift action ensue as the Captain and his cohort's antics bring about a collision of worlds on the back of pseudo-spiritual Victorian gadgetry. Subterranean spider people and an arch-nemesis provide excitement and humor at the timely Captain's expense.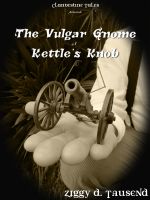 The Vulgar Gnome of Kettle's Knob
Captain Tripp Vaguely and his closest cohort Ghost-Tongue are back in the second installment of the Fascination Chronicles. Scouring the realm of fairies for the maker of a tiny brass cannon, the duo find themselves at odds against one creature after the next under a sky littered with starlit limericks. But why all this trouble for one miniature machinist? More is revealed but not all!