Dark Future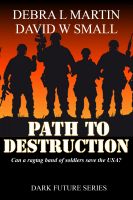 Path to Destruction (Apocalyptic Novelette)
In a last attempt to turn the tide in a desperate war, General Matthew Smith of the American Freedom Fighters asks Master Samurai Kenzo and his unit of warriors to make a batch of the ultimate weapons--memory weapons that infuse its user with the skills and memories of a master warrior. But, will the cost be too high when the weapons fall into the hands of a unit of unstable augmented soldiers?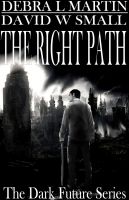 The Right Path
Abraham "Ham" Jones, a cripple, and Zia Slate, a tomboy with an attitude, find themselves unlikely partners In this post apocalyptic tale of survival. Their lives are irrevocably changed when they encounter a mysterious old man bearing gifts - a cane for Ham and a knife for Zia. Nothing is as it seems and they must fight for their lives when it's discovered they have 2 legendary memory weapons.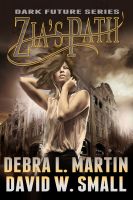 Zia's Path (Apocalyptic Novelette)
In this novelette about teenagers Ham Jones and Zia Slate, they find themselves trying to follow "the right path," but it's not that simple. When they try to save a little girl in a gang-ridden area of the city, Ham's worst nightmare comes true. Zia is snatched by slavers. Can he find out where she was taken in only 2 days and save her before she is sold as a sex slave.