Snow White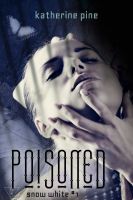 Poisoned (Snow White, #1)
The poisoned woods surrounding Snow White's kingdom hide dark secrets, but the cursed princess has vowed to study them until she finds a cure for her people and herself. However, nothing in the woods is as it seems. When Snow White saves a man who should never have been saved, she uncovers an evil more horrifying than the poison.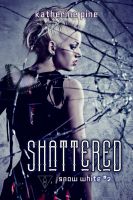 Shattered (Snow White, #2)
Snow White vowed to protect the men she saved from the woods. Keeping that vow will be difficult when everyone in the kingdom wants her companions dead. To save them and herself, she will have to trust the terrifying man who shadows Rose. But nothing comes without a price, and neither Rose nor Snow White understand the true cost of the mirror's services until it's too late.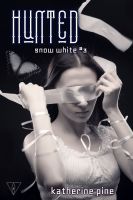 Hunted (Snow White, #3)
When Rose and Snow White are caught in the middle of a political conspiracy, they are separated for their own protection. Snow White fears for Rose's safety. Rose, however, beings to fear herself. Isolated and hunted, Rose must rely on Ambrose's advice to survive. But as her relationship with him deepens, she learns things about her character and desires that should have stayed hidden.