Across the Stars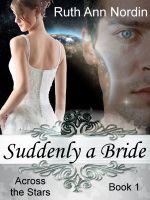 Suddenly a Bride
Rilo An comes from a world where there are no women, and what he longs for is a life mate, which is the Earth equivalent of a wife. So he leaves his world, takes on the Earth name Chris West, and bonds with Caitlyn Davis. But she was married before, and memories of her deceased husband still linger around her home. Will he have to become like her first husband to win her love?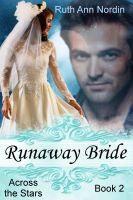 Runaway Bride
From the moment Mark Tanner sees Lexie Rogers, he knows she's destined to be his wife. There is only one problem: her fiancé. Mark knows she's better off with him, but can he convince her of that before it's too late? *This is book 2 in the Across the Stars Series Book 1: Suddenly a Bride Book 2: Runaway Bride Book 3: His Abducted Bride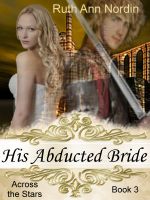 His Abducted Bride
Sandy Davis is just about to finish writing her first fantasy novel. The villain refuses to let her kill him off at the end of the story, and he'll do whatever it takes to stay alive...even if he has to trap her into the story and marry her.