The Maker's Fire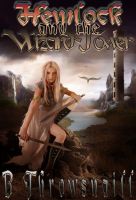 Hemlock and the Wizard Tower
By
B Throwsnaill
Series:
The Maker's Fire
, Book 1. Price: Free! Words: 136,200. Language: English. Published: September 13, 2010. Category: Fiction
A young rogue named Hemlock fights crime in her rundown neighborhood, which lies at the fringe of a magical city. Her sister relies on magical healing, and the spells are failing. When Hemlock confronts the wizards by breaking into their tower, events are set into motion that determine the destiny of the entire realm. Her adventure features brutal combat, cunning politics and tragic romance.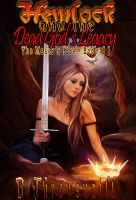 Hemlock and the Dead God's Legacy
Hemlock realizes that the life of a leader is more complex and tiresome than she anticipated. Feeling burdened by her many responsibilities, she yearns for the freedom of adventure. When Tored arrives from the Witch Crags with information about the likely location of another powerful Wand, she seizes the opportunity to embark on a new quest.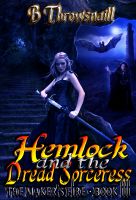 Hemlock and the Dread Sorceress
By
B Throwsnaill
Series:
The Maker's Fire
, Book 3. Price:
$1.99 USD.
Words: 55,530. Language: English. Published: August 17, 2013. Category: Fiction
Hemlock has retreated back into the shadows of the Warrens, content, for a time, to gather her strength. But she knows a new enemy is returning to the City: a titan of the past with an ambition to rule with an iron hand. When rogue wizards move against the eastern mountains, it becomes clear that DuLoc's campaign has begun--even if the man himself has not yet arrived.