My Lesbian Submission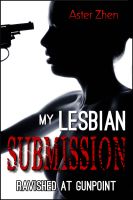 Ravished At Gunpoint
It's Charlotte's birthday, and her girlfriend Emma has arranged a very special gift—an extended play session with another woman. Can Charlotte overcome her inhibitions and give in to Samantha's charms? And is Samantha actually threatening her with a real pistol?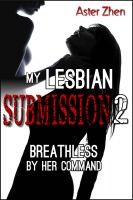 Breathless by Her Command (lesbian bdsm, breath play)
Charlotte's been abducted, ravished, and tied to a bed--and it's not over yet! The next morning, Samantha teases her with a sensual breakfast and a sizzling-hot shower scene that leaves Charlotte gasping for breath! Is Sam in love with her? And what will this mean for their relationship with Emma? A 4000 word/16 page story of breath play, submission and lesbian romance!