A Woman Scorned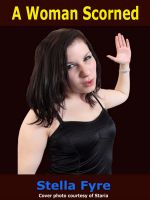 A Woman Scorned
Dean has an affair and the woman is pregnant, and Dean's wife Jill is determined to have revenge. When Dean comes home very drunk one night she dresses him in her underwear, handcuffs him to the bed and takes photographs of him. She threatens to publish the photos unless he accepts her punishments – to be caned, to wear women's clothes and a locked restrainer. Then it gets worse.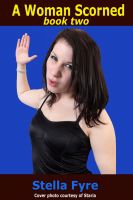 A Woman Scorned book two
Dean is a permanent resident at Mistress Erica's BDSM establishment, having left his wife Jill following her sadistic and humiliating treatment of him. Dean has recovered from Jill's abuses and from the medication destroying his masculinity. He is determined to seek revenge, and he plans to lure Jill and the others to the house where they will suffer as he suffered – or worse.