Blood Memory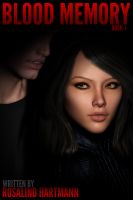 Blood Memory: Book 1
Two rival species come together to search for answers to the Blood Memory that has been passed down to all Hammerthynn and Jameson werewolves, the Alpha's Pipers. Simon Huntington is part of that intense Blood Memory, and with the help of Vivienne Sena - Outcast Werewolf - together they'll discover the truth to the lie that controls even her secret lover, Commander of the Alpha's Pipers.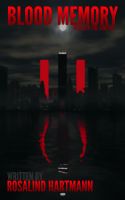 Blood Memory: Book 2 - Beneath the Surface
By
Rosalind Hartmann
Series:
Blood Memory
, Book 2. Price: Free! Words: 47,540. Language: American English. Published: July 2, 2013. Category: Fiction
The night began with such promise. Following Vivienne Sena and Simon Huntington's return from the deep cold tundra of Siberia, the Greater Pack and vampire clans celebrate the coming of the New Year. Revelations, explosions, a new year, and more questions than answers - Book 2: Beneath The Surface starts with both feet running and ends with a truly, unbelievable and disastrous celebration.