Owen Keane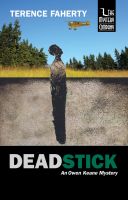 Deadstick
Owen Keane, failed seminarian, once hoped to find cosmic answers in human mysteries, but he's traded that quest for a 9-to-5 job at a New York law firm and a quiet life. Quiet, that is, until a cryptic request for information on an accident that took the lives of a playboy aviator and his fiancée cracks the solid earth beneath Keane's feet and pitches him once again into darkness and doubt.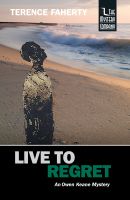 Live to Regret
Owen Keane, former seminarian turned metaphysical detective, is in over his head at the Jersey shore. Hired to help a grieving widower who refuses to rejoin the world, Keane finds himself in a resort town haunted by the long-ago death of a real lady in the lake. Somewhere in the town's dark past, Keane must discover the clues he needs to solve the mystery of a broken life.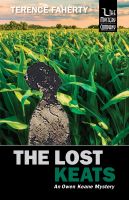 The Lost Keats
Owen Keane, a seminarian in the wilds of southern Indiana, is at risk of failure. When an insightful priest offers him a chance at redemption by asking him to find a runaway classmate, mystery addict Keane turns the assignment into a search for a fabulous missing sonnet, an investigation into illicit drug trade, and a harrowing confrontation with his darkest fears.