Ship Mates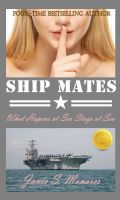 Ship Mates: What Happens at Sea Stays at Sea (Vol. 1)
26,000 sexual assaults happened in the U.S. military in 2012. Read a novel that was written by a female Naval sailor who tells her story and also the stories of her colleagues. Most assaults go unreported because of the victims unable to jump the chain of command. This book is packed with everything to keep you reading. Ship Mates: What Happens at Sea Stays at Sea, the first book of a trilogy.
Ship Mates II: What Happens on Det Stays on Det (Vol. 2)
Cassie Littleton's tour of duty in Sigonella wasn't what she expected. A simple knock on her barrack's door the day of her arrival places her in a difficult love triangle. Fetish crazed Naval officers seek out her attention and her martial art skills are put to the test in Afghanistan. Will she escape prison time at her court-martial?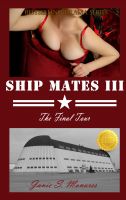 Ship Mates III: The Final Tour (Vol.3)
Cassie finally heads down the aisle, but is it with her hot, billionaire boyfriend or the new man who comes into her life, and helps her plot revenge on the sick, twisted officers who made her participate in such unspeakable acts? Cassie does end up with her happily ever after, but it came with a huge obstacle that she was able to finally conquer with the help of her Naval supervisor.