Artemis Lupine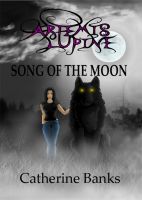 Song of The Moon (Artemis Lupine #1)
Artemis's life is changed forever when the mysterious man from her dreams, Ares, comes to claim her as his mate. The seventeen year old girl must find a way to adapt to her true life and accept her fate or run from it. She must overcome her fears and human ideals to give her self to the dangerous world, and man, that is her destiny.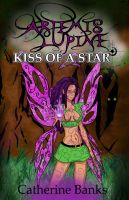 Kiss of a Star (Artemis Lupine #2)
Nothing is simple and life is anything but calm. As Artemis adjusts to her new life she learns that shedding a little blood is more than necessary and that she must do whatever she can to stay with her pack and her mate. Can she figure out a way to protect her pack and stand against the man hunting her? Or will treachery and deceit separate her from the first family she's ever had?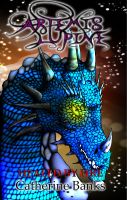 Healed by Fire (Artemis Lupine #3)
Artemis is taken in by a coven of witches who give her the name Chandra. After an intense interaction with the Beta of the Werewolves, whom she can't deny a connection to, Chandra learns that there are people who know her true identity and that she's not the only halfbreed werewolf alive. Is he really her mate? Can she decipher the meaning of her death prophecy before it's too late?