Brink of Distinction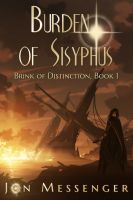 Burden of Sisyphus (Brink of Distinction book #1)
Between the alien Alliance and the Terran Empire, a neutral zone stretches between the galaxies, a demilitarized zone that was established 150 years previous, following the Great War. The peace accord granted a semblance of peace to the universe. The peace, however, is a facade, and it is the responsibility of Michael Vance and his covert operations team to maintain that illusion.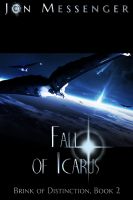 Fall of Icarus (Brink of Distinction book #2)
The Terran Empire has broken the Taisa Accord and invaded Alliance space in this exciting second novel in the Brink of Distinction series. Survivors of the Empire's first assault, Yen Xiao and Adam Decker swore vengeance against the Terrans. Joining forces with the enigmatic Keryn Riddell, the three warriors must find a way to destroy the Terran fleet.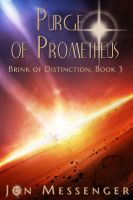 Purge of Prometheus (Brink of Distinction book #3)
One-by-one, the brilliant suns of Alliance space are disappearing, left cold and lifeless after exposure to the Terran biological epidemic. Trapped on one of the sunless worlds, Keryn Riddell, the ruthless Wyndgaart warrior, fights against both a frozen landscape and her Terran captors.