Cathy Pembroke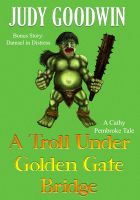 A Troll Under Golden Gate Bridge: Short Story
Who knew that deforestation would open up the realm of the Fae? And that fairy tale monsters would start plaguing America's most prized landmarks? In the humorous short story, "A Troll Under Golden Gate Bridge," special police officer Cathy and her partner Robert have to tackle super-sized trouble. Also includes "Damsel in Distress", about a damsel who can't wait for a prince to come rescue her.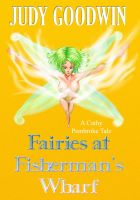 Fairies at Fisherman's Wharf
Fairy Attack! Cathy Pembroke learns the meaning of this when she visits a popular San Francisco shopping spot. When the fairies steal her niece's present, Cathy must find a way to get it back . . . without hurting the little darlings. Fantasy and humor short story pack.