The Military Brats Club
Flat Daddy Magic: Military Brats Club #1
Casey and her friends in the Military Brats Club have a big problem -- their Flat Daddies and Flat Mama are shrinking! It all started at a baseball game when a kid on a bike stole Flat Daddy Wheeler. What's going on? With the help of Mr. Henry, a retired detective, the kids get to work, trying to solve the mystery. Can Casey find her Flat Daddy, or will he keep on shrinking?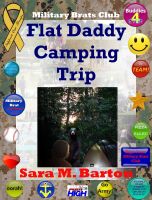 Flat Daddy Camping Trip: Military Brats Club #2
Casey, Monty, Tommy, and Marcella are back in this adventure of the Military Brats Club. Just as Hope Street School closes for the summer, the kids get the bad news. Tommy's dad is being transferred to another Navy base across the country, so the gang wants to give their buddy a great farewell adventure. With help from family and friends, the kids make sure to give Tommy an unforgettable send-off.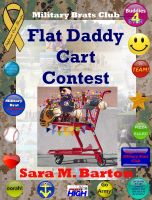 Flat Daddy Cart Contest: Military Brats Club #3
When the Miltary Brats Club gets together to compete for the Flat Daddy Cart Contest, Monty McSorley's need to win gets him into serious hot water with his friends, Casey, Tommy, and Marcella. He thinks he's got the prize in the bag, but he's in for a big surprise. Casey's not ready to give up and give in. Even worse, Mr. Henry, the club's official adviser, expects all the kids to cooperate!