The Generalist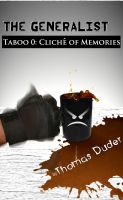 The Generalist - Taboo 0: Cliché of Memories
A bathtub full of blood and a head empty of memories. While I'm pretty certain that's not the normal way that I wake up on a daily basis, it's certainly how THIS day starts! From there it's a hop, skip, and a jump into more crap than I'm fairly certain I can handle. Fighting my way through a city full of magic and monsters, and doing my damndest to figure out who and, possibly, what I am.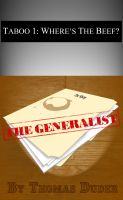 The Generalist - Taboo 1: Where's The Beef?
It's raining catgirls, the Shopkeepers are pissed, and life has just gotten complicated for Agent Maxwell, the newest member of the "Spook Squad," the FBI unit that polices the various supernatural events that plagues this city of tomorrow. Not only must he babysit the cantankerous and volatile Shopkeepers, but he must learn the ins and outs of Neo-LA before it finishes what Detroit started!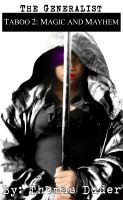 The Generalist - Taboo 2: Magic and Mayhem
Assassins on the outside,an employee strike from the inside, the Order of Magi have sent a pesky, perky pest with an order for Frank's arrest, and apparently there's a bell tower on the top of The Shop that no one remembers existed. Naturally it's Monday, and The Shopkeepers are already out of coffee and patience alike.