Settlers of South Park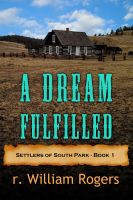 A Dream Fulfilled
Life on the eastern Kansas plains in the 1850's was tenuous at best. Add to that, marauding bands of thieving Comanches, and a fella would start having notions of moving his clan the heck out of there.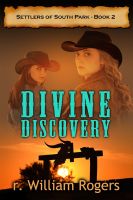 Divine Discovery
Along with the settling of the South Park Basin, comes the need to build the necessary structures on the individual homesteads. But when Becky falls deathly ill, things look bleak for her and her intended, Seth Clarkson. Life in the South Park Basin gets even further complicated when the bank in Fairplay is robbed and the identities of the robbers are known to at least one of the Clarksons
Turmoil
With Sam now well on the road to recovery, things get back to a semblance of normalcy in the South Park Basin. The Circle C flourishes to the point where another trip to the stockyards is necessary. It is during that journey that things get complicated for the Circle C as the Clarksons are confronted by a pair of ruthless Mexican hombres who have sworn a vendetta against all gringos.