Marchel Cavendish Novels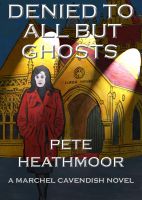 Denied to all but Ghosts
Revised Edition. German born Marchel Cavendish works for an arcane and influential organisation that shadows the orthodox world. He is employed as a detective by this nebulous organisation. When an auction in England is compromised, he is sent to discover the source of the leak. The story explores friendship, love, redemption and ambition, blurring the boundaries between victim and perpetrator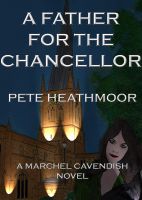 A Father for the Chancellor
Who is the Chancellor's father? A stolen document leads all the way back to Sabine Feldwilder, Germany's youngest post-war Bundeskanzlerin. The document validates her true parentage, threatening her life and the destabilisation of Western Europe. The task of seeking a resolution falls upon investigator Marchel Cavendish and Dr Emily Spelman.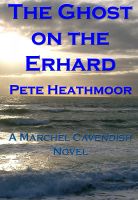 The Ghost on the Erhard
The airship Erhard is the most decadent vessel ever conceived and created. Making her inaugural VIP flight to the Arctic Circle, she is beset with problems from the outset, culminating in the murder of a young woman. The prime suspect is the heir to the British crown. Investigator Marchel Cavendish with Inspector Blanch Nichols must solve the murder and acts of sabotage endangering the ship.