Cleo Marjoribanks Mystery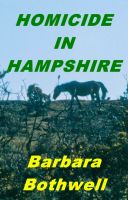 Homicide in Hampshire
Set in the New Forest the story opens when Cleo Mainwaring arrives home to find the body of her housekeeper in the swimming pool. Suspects include the husband, brother and brother-in-law. Later in the book the village gossip is murdered in Cleo's garden in an attempt to blame her. The detective in charge, 'Steaming' Kettle was a childhood friend of Cleo's - becomes her lover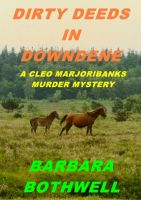 Dirty Deeds in Downdene
Cleo Marjoribanks is back in all her colourful caftan glory. In this book she encounters more murders and with help from her crime journalist friend, Primrose Day, tries to solve them. DCI David 'Steaming' Kettle and his team are on the job and, of course, there is the clash of two strong personalities - Cleo and David.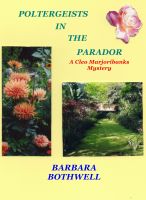 Poltergeists in the Parador
Cleo is back! But the planned quiet holiday in Spain with DCI 'Steaming' Kettle doesn't go according to plan. Between dead bodies and poltergeists life is far from peaceful.