Blades of Leander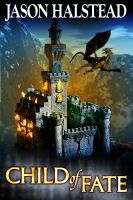 Child of Fate
Early winters and distant cities make the northern reaches fit only for adventurous homesteaders. Alto is on the verge of becoming such a man when his father is ambushed by monstrous raiders from the mountains. Determined to find help for his father Alto leaves his home behind but help for his family grows distant as the boy is swept up into a budding war with a neighboring nation.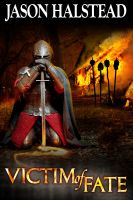 Victim of Fate
Life has gotten boring for the heroes of Highpeak. The monsters have disappeared and even the bandits are looking to easier pickings until Alto becomes separated from his friends and is soon lost in a darkness of sorcery and corruption. For every action, good or bad, there is a consequence. Alto will discover the cost of his actions and then he must find a way to pay for them.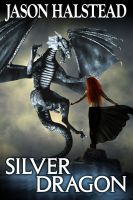 Silver Dragon
Alto's hands are stained with the blood of the fallen. The only justice he can find must be had by the blade, but the path of vengeance shows him that he is but a pawn in a far more dangerous game. Sarya's plans reach far beyond anything the young warrior could imagine and require a sacrifice from him greater than he can give.