Broken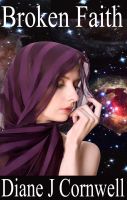 Broken Faith
When empathic gene engineer, Keeper Sonja discovers she was unknowingly impregnated with the first talented embryo she created, she is determined to abort, until she realises the fifteen-week-old embryo is already self-aware and mind speaking to her, leaving her only one option: flee the complex to protect him from testing and termination.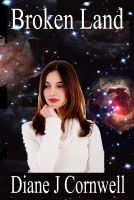 Broken Land
Thirty years after Broken Faith, genetically enhanced humans, lead by Casi, finally undertake the task of returning the Jlaantei to their home world. Will the devastation of drought, hunger and oppressive leadership help to overthrow the leaders? And is the hidden spaceship spying on the planet friend or enemy?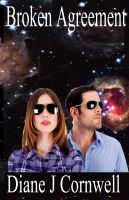 Broken Agreement
Psychic, Casi of Mannuholm, reluctantly agrees to travel to the nearby colony of Boreas II to negotiate the wording of the agreement for the resettlement of the Mannuholm humans. Vice President of New Thalia, John Clark, needs to solve new settler deaths before the agreement is broken and Boreas II lose any chance to keep the colony viable.