The Altar of Shulaani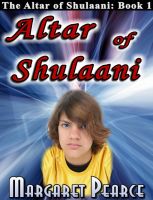 The Altar of Shulaani Book 1: The Altar of Shulaani
Mike welcomed the chance to spend his holidays with his father on an archaeological dig. Tracing the ancient caravan routes across the baking desert turned into a completely different kind of adventure, however, when Mike stumbled through a time warp into an ancient world...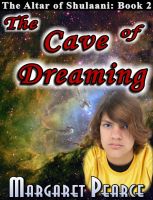 The Altar of Shulaani Book 2: The Cave of Dreaming
It is not their fault that they trigger a time gate in the cave of the dreaming. They have to escape being lodged in an intergalactic lost property office until claimed, avoid being eaten by the deadly Kloog who are raiding the protected planets again, and help their new friends before they find their way home again.