Humanist Memoir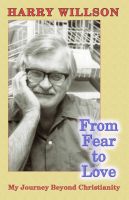 From Fear To Love: My Journey Beyond Christianity
WINNER! Philosophy Book, 2013 NM-AZ Book Awards! The "philosophical memoir" of Harry Willson, former clergyman and committed writer-teacher-activist. Those who come for the first time to Harry's work will discover an informed, irreverent voice of reason in a world gone mad on dogma, hype, guilt trips and power trips. Above all, Harry's commitment to personal and mutual liberation shines through.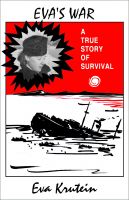 Eva's War: A True Story of Survival
Danzig, a Free City between the Great Wars, then seized by Hitler in 1939, is threatened by Soviet troops as Eva Krutein flees with her daughter in January, 1945. It is the beginning of a harrowing year of privation, defeat, moral quandaries, growth and, finally, healing. This compelling account of the hardships and horrors of war remains throughout an uplifting family odyssey.