Line Level Leadership for Hospitality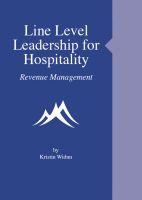 Line Level Leadership for Hospitality - Revenue Management
The art of revenue management – sounds scary? Many within the hospitality industry see revenue management as an enigma, something left to a computer system or a revenue manager to figure out. This article will help you take the fear out of revenue management in order to yield huge benefits to your property.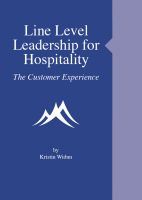 Line Level Leadership for Hospitality - The Customer Experience
The experience the customer encounters at your facility shouldn't be a mystery. Sure, all organizations should care deeply about customer service, but do they really think about the customer experience? This may lead you to ask, "Isn't the customer experience the same thing as customer service?"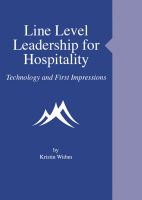 Line Level Leadership for Hospitality - Technology and First Impressions
Many believe the first impression starts with the guest entering the establishment and encountering the hostess, the bellman, or the front desk clerk. In reality, a guest's perception of your property begins a long time before they walk through that door. With technology comes a wealth of information that is available to guests anytime they turn on their computer or pick up their phone.