The Kurt McBride Mysteries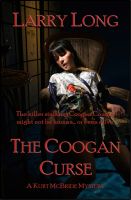 The Coogan Curse
A successful young prosecutor visits his hometown wanting only to settle his late parents' estate and hurry back to the fast lane in Chicago. Instead he walks straight into a love affair and a murder rampage. Certain he cannot trust his new-love's safety to the locals, he postpones his departure and tries to ferret out the marauder and help bring him, or it, to justice.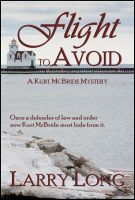 Flight to Avoid
Upon ferreting out and convicting five murderers thought to be untouchable, a young Chicago prosecutor can taste future wealth and celebrity—until police accuse him of murdering his estranged wife. Panic-stricken by thoughts of jail time, he flees to a small island community where he can hide incognito until authorities find the real killer. But they don't.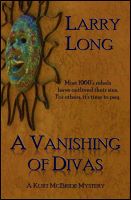 A Vanishing of Divas
Women across the country, all coeds at Northwestern U. in the 1960s, are disappearing without a trace. Successful young attorney Kurt McBride signs on to find out why. His pursuit of and escape from the abductor takes him from Chicago to small town Nebraska to the Sonoran Desert. Bruised and battered, he gathers all the pieces to the culprit's identity… but will anyone believe him?