Appetite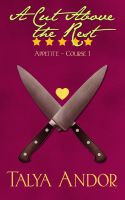 A Cut Above the Rest
Fresh out of school, he is eager to begin work at the restaurant owned by a good friend of his father's, a restaurant well known for the beautiful, innovative meals its chefs create. He is primed to join the ranks of those masterful chefs—until the day he starts, and learns that he is nothing more than kitchen lackey, lower in rank than even the dishwashers.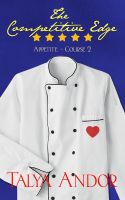 The Competitive Edge
It's been six months since Alex became Sous Chef at Schulze's, and in that time Alex has been working strenuously to improve and expand his skills, working toward the goal of becoming Nik's equal. He is kept motivated by the occasional breakfast shared with Nik, flirting and talking and offering tender bites of his culinary creations.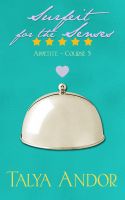 Surfeit for the Senses
With the buzz and drama of competition behind them, Alex is determined to focus on the one thing that matters most: his budding relationship with Nik. All the pieces seem to be finally falling into place, as he settles into his new living arrangements and gets back into the rhythm of the kitchen, while he and Nik spend all their precious free time together. Life never stays smooth for long...