Francis and Edith Schaeffer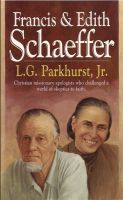 Francis and Edith Schaeffer
Francis Schaeffer defined revival as: "A return to the practice of Biblical Christianity in the power of the Holy Spirit." During his ministry, supported faithfully by his wife, Edith, they experienced revival in their personal lives and among the people with whom they ministered and worked. This expanded and updated edition includes the Message from my Francis Schaeffer: the Man and His Message.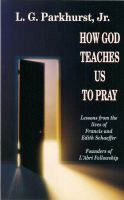 How God Teaches Us to Pray: Lessons from the Lives of Francis and Edith Schaeffer
Francis and Edith Schaeffer founded L'Abri Fellowship in Switzerland to demonstrate the reality of God through prayer and honest answers to honest questions. God so blessed their work that they began writing their many books. Edith Schaeffer's books show the existence of God through answers to prayer and transformed lives. How God Teaches Us to Pray will teach you the prayer lessons they learned.