Mating of the Beasts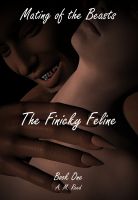 The Finicky Feline (The Mating of the Beasts series - Book 1)
The Stines' have a secret; Within each of them lies a Beast they must learn to control... To complicate things, a stranger arrives, and although the family welcomes him, Lea has too many walls to trust anyone completely. The stranger begins to pull Lea's walls down, but when she finally begins to accept him, another stranger arrives with information that could turn Lea's world upside down.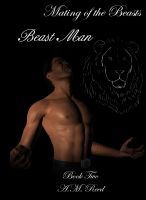 Beast Man (The Mating of the Beasts series - Book 2)
Having defeated an evil, human-killing Beast, Rowen hopes that the threat to his Mate, Lea has passed. However, when Teryn, a male Beast from Rowen's old Pack, brings news that a group of Rogues plans to exact revenge on Rowen, everything goes topsy tervy once more. Hoping to help, Teryn is blindsided by an unexpected distraction...that of a human female he feels inexplicably drawn to.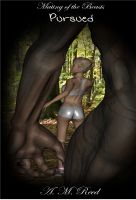 Pursued (Mating of the Beasts series)
After returning to her childhood vacation home, Chloe finds that a secluded cabin in the woods isn't necessarily the safest place to be. She flees for her life as a werewolf chases her through the familiar cabin, but is the creature truly what he seems to be? Is he a bloodthirsty werewolf…? Or something more…?