Klondaeg
Klondaeg The Monster Hunter
Klondaeg is a simple Dwarf with a simple plan: rid the world of monsters. When he was a boy, his parents were killed by unidentified monsters, and he swore revenge against all of them. Armed with a talking battle axe with two personalities, Klondaeg travels the countryside, slaying everything from tiny werewolves to gold-devouring demons. But will he ever find the thing that killed his parents?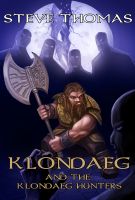 Klondaeg and the Klondaeg Hunters
Klondaeg's adventures continue with five new episodes. Klondaeg the Monster Hunter has hunted down monsters all over the world, but he should have searched closer to home. When Klondaeg discovers that one of his closest allies is secretly a monster, he must choose between friendship and duty...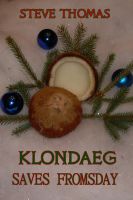 Klondaeg Saves Fromsday
The feasts! The pageants! The coconuts! Fromsday is here and Klondaeg is invited. Join Klondaeg as he visits the land of the frog-people to attend a festival in honor of Fromdon, God of Coconuts. But all is not well in the frog-lands, where a monster has disrupted the proceedings and threatens to pull a family apart. Can Klondaeg save Fromsday? Find out in this very special episode.