Live Long & Enjoy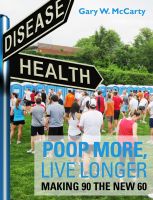 Poop More, Live Longer
Cultures that rely on whole foods instead of processed, refined woods like we enjoy in America manage to avoid the three plagues of diabetes, hypertension and chronic heart disease. Can we do it without radically changing our diets? We can, and we should. Find out how to "make 90 the new 60" in my revolutionary e-book, "Poop More, Live Longer."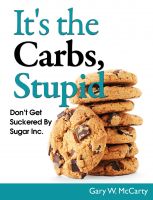 It's The Carbs, Stupid!
It's yummy, it's convenient, and it's us -- but it's also debilitating and deadly. It's the modern American diet, built on quick meal availability (even at home), with a huge reliance on carbohydrate-rich foods. The result is not only an obesity epidemic but also a disease epidemic never before seen, featuring diabetes, hypertension and heart failure. Find the cure in "It's the Carbs, Stupid."