Misaligned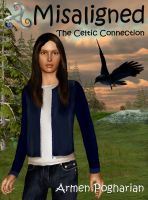 Misaligned: The Celtic Connection
Eight grader Penny Preston discovers that she exists in more than three dimensions; she is misaligned. When she learns that she is also the key to preventing higher-dimensional beings from entering our universe, she works with her best friend and her multi-dimensional cat to protect the universe and uncover her connection to Celtic legend.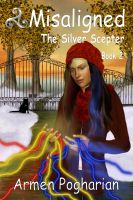 Misaligned: The Silver Scepter
While closing a time fold spawned by their victory over Ms. Morgan, Penny encounters a knot in time that's only broken by releasing a peculiar red time strand. Shortly afterward, Piper Falls is plagued by a series of baffling events related to the appearance of a strange elf-like creature.