A Tale of Two Worlds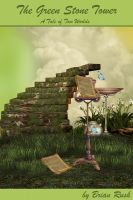 The Green Stone Tower
Long ago in the legendary time, at the very dawn of civilized days, the Old Gods sang the Green Stone Towers into being as bridges between two worlds. By means of the Towers the workers of magic, descended of the gods, escaped the wrath of the rest of mankind. Into the world of Faerie the mages fled, the gods followed, and the doors of the Towers were sealed behind them.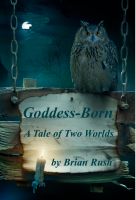 Goddess-Born (A Tale of Two Worlds)
By
Brian Rush
Series:
A Tale of Two Worlds
, Book 2. Price:
$2.99 USD.
Words: 106,850. Language: English. Published: November 25, 2012. Category: Fiction
The Kingdom of Grandlock heaves with revolution. The nobility have oppressed the people for generations, but new advances in technology are enabling them to drive more and more people into unemployed misery, at the same time as radical ideas spread among the populace: ideas like democracy and popular rule. Liberty is only a revolt away – but magic threatens to subvert it.