Ballymuir Romance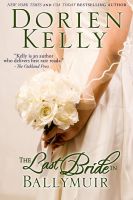 The Last Bride in Ballymuir
When Michael Kilbride, a handsome man with a dark past, arrives in the Irish village of Ballymuir, rumors begin to fly. While many turn against him, one woman steps forward--the village's beloved schoolteacher, Kylie O'Shea. Sparks soon ignite between Michael and Kylie. Will Kylie, who also hides secrets, find the courage to confront her past and claim passion as her own?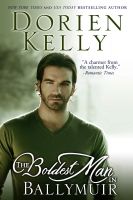 The Boldest Man in Ballymuir
When sexy businessman Devlin Gilvane arrives in Ballymuir, almost everyone is taken by his charm. Only American chef Jenna Fahey sees the threat he poses. She's suspicious of the way Dev is sniffing around Muir House, the manor house she has leased and turned into a restaurant. But neither Dev nor Jenna expects the passion that ignites, or the secrets that are revealed as their lives collide.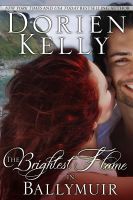 The Brightest Flame in Ballymuir
Irish artist Vi Kibride crosses paths with the former love of her life, Liam Rafferty. They are soon pitted against each other as they search for Rafferty's Gold, a legendary trove of ancient Irish gold that Vi's ancestor allegedly hid after being wronged by a Rafferty. Will these two passionate treasure-seekers find a legendary love to go with the gold, or is their past too strong to conquer?