Darrington family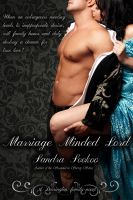 Marriage Minded Lord (a Darrington family novel)
By
Sandra Sookoo
Series:
Darrington family
, Book 1. Price:
$3.99 USD.
Words: 55,220. Language: English. Published: September 17, 2013. Category: Fiction
Felix Alan Darrington, Earl of Swandon has been summoned to London by his mother to do his duty, marry and provide her with grandchildren. Clarice Delacroix is a lady's companion. Though she's an illegitimate daughter of a duke, her mother was a French opera singer which puts Clarice firmly between worlds. Only true love can overcome the obstacles in their path.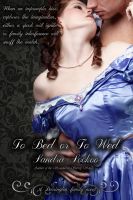 To Bed or To Wed
Charlotte Darrington, sister to the Earl of Swandon, is dragging her feet about marriage. She wants a man who can hold his own with her penchant for bossing. Nathan Brigham, Marquess of Ravenhurst, is battling his own demons, but meeting Charlotte in an evergreen maze and being kissed by her intrigues him out of brooding. To bed or to wed is the question once their internal wars are conquered.