Darcy and the Young Knight's Quest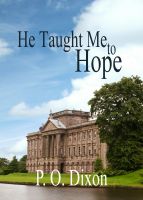 He Taught Me to Hope
What if Elizabeth is promised to another when she meets Mr. Fitzwilliam Darcy;the one man who captures her heart and imagination like no other? What's more, Darcy has an entanglement of his own--an engagement of a peculiar kind. As dire as their chance for "happily ever after" seems, there is a measure of hope by way of a strong and enduring bond between them.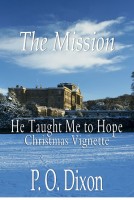 The Mission: He Taught Me to Hope Christmas Vignette
~*~ Contains Bonus Excerpt from HOPE AND SENSIBILITY, the sequel to #1 Bestseller in Regency Romances HE TAUGHT ME TO HOPE ~*~ Bennet Carlton captures our imaginations in the novel He Taught Me to Hope, Book 1 in the Darcy and the Young Knight's Quest series. Join the precocious young knight as he embarks upon a mission to bring his Bennet and Fitzwilliam relations to Pemberley for Christmas.