Rhyn Trilogy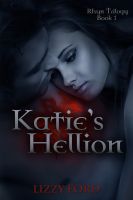 Katie's Hellion (Rhyn Trilogy, Book One)
Katie thinks she's going crazy when a baby immortal and death's personal assistant appear at her doorstep. She's drawn into a world filled with immortals like Rhyn, an outcast half-breed who claims her as his mate in a show of defiance to his brothers. Rhyn rescues her from Hell and discovers his little human has a gift that'll help his brothers protect the immortal and mortal worlds. YA - mature.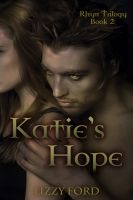 Katie's Hope (Rhyn Trilogy, Book Two)
Katie learns the Immortals have no intention of letting her go.Rhyn discovers he can only protect her if he accepts his place among the Immortals. However, doing so may cost him the only thing that matters.Meanwhile, enemies are closing in and Katie must choose between Death or Hell to save Rhyn from both. Young Adult fiction. Mature teens only.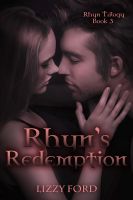 Rhyn's Redemption (Book III, Rhyn Trilogy)
Katie and Rhyn are in a race to free Katie from the underworld, before Death claims her soul and that of her child. When Katie's guide in the underworld disappears, she must seek out Death's fortress in order to try to escape through the portal leading back to the mortal world. Rhyn struggles to control his demon powers. Demons follow him as he seeks out Death to make a deal for Katie's life.