Incubus Master: Scor's Story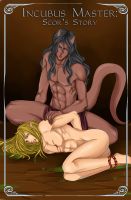 Incubus Master: Scor's Story 1
Explicit Adult Content. This is the Incubus Master story seen through Scor's eyes. We'll learn how he coped during the early days as Figaru's sex slave, and how he fell in love with Figaru's mortal prisoner, Rowan.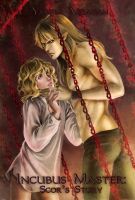 Incubus Master: Scor's Story 2
Explicit Adult Content. Scor's tribe of incubi were legendary for their brutality. This comes to an end when the noble incubus Figaru wipes out all of them except for Scor. He needs a 'comfort slave' to feed on in order to continue defending his village of mortals. Figaru chooses Scor because his kind were so vicious he feels it's okay to mistreat one.