Callahan Garrity mysteries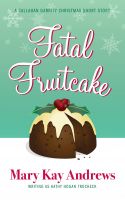 Fatal Fruitcake: A Christmas Short Story
Atlanta cleaning lady/private detective Callahan Garrity, the protagonist of the author's eight critically acclaimed mysteries, returns from a long hiatus in this short story to track down the source of a killer fruitcake--and in the process discovers that some forms of Christmas spirit really can be lethal.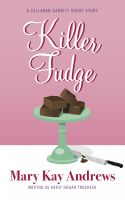 Killer Fudge (A Callahan Garrity Short Story)
In this short story by NY Times best-selling author Mary Kay Andrews, Atlanta private investigator/cleaning business owner Callahan Garrity once again proves her ability to clean up a sticky mess. When the grandson of faithful House Mouse employee Ruby is charged with brutally bludgeoning an elderly antique dealer, Callahan is called on to investigate. What she discovers is a recipe for homicide.