Cambridge Fellows Mysteries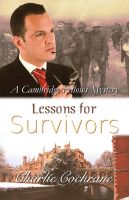 Lessons for Survivors
WWI is a year in the past; Orlando Coppersmith is back at St. Bride's College with his lover and best friend Jonty Stewart back at his side. He begins to doubt their ability to solve cases any more, and his mood isn't improved when there seems to be no way of outsmarting the blackmailer. Will this be the first failure for Coppersmith and Stewart?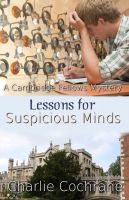 Lessons for Suspicious Minds
An invitation to stay at a friend of the Stewart family's stately home can only mean one thing for Jonty Stewart and Orlando Coppersmith—a new case for the amateur sleuths! With two apparently unrelated suicides, a double chase is on.