The Spirit Shifters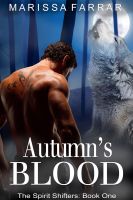 Autumn's Blood: The Spirit Shifters, Book One
In a discreet government facility in Chicago, scientists are trying to unearth the truth behind a group of people who appear to have the ability to shift into the form of animals. The last thing Autumn Anderson expects upon starting her new job is Blake, the dangerous, sexy man whose touch seems to burn. But an accident unleashes her potential, and Autumn and Blake find themselves on the run...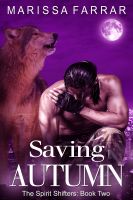 Saving Autumn: The Spirit Shifters, Book two
Book two in a new shifter series: In a shadowy industrial building in downtown Chicago, a shifter revolution is being plotted. Chogan Pallaton, wolf-shifter and self-appointed leader of the uprising, doesn't want to admit to himself that he and his cousin might be in love with the same girl. He needs to stay sharp, fierce, ruthless, and his feelings for Autumn are muddying his focus...