Timeweb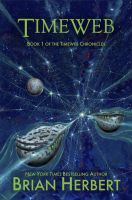 Timeweb Chronicles 1: Timeweb
Brian Herbert creates a universe of wondrous possibilities that is populated by sentient spaceships, shapwshifters, intriguing robots, and miniature aliens with mysterious powers. Humanity has become a mercantile society that has spread throughout the galaxy, ruled by wealthy merchant princes who live in decadent splendor—entirely unaware of another realm just beneath the fabric of the universe.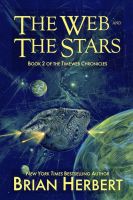 Timeweb Chronicles 2: The Web and the Stars
In Timeweb, Brian Herbert introduced readers to the fantastically beautiful galactic web of space & time that interconnects the cosmos. But the web is unraveling, threatening to plunge the universe into oblivion. Galactic ecologist Noah Watanabe struggles to hold the cosmic filigree together, while the evil shapeshifter race of Mutatis threatens to use a doomsday weapon against humanity.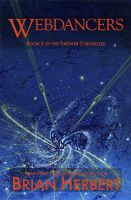 Timeweb Chronicles 3: Webdancers
Brian Herbert's epic Timeweb trilogy concludes. As the human race & the shape-shifting Mutatis continue their war, the Timeweb strands that hold the universe together begin to unravel. Sentient podships travel the strands of the web, but the cosmos itself is disintegrating. Galactic ecologist Noah Watanabe, possessed of special powers, is the one person who has a chance of saving all races.