Life is A Free Throw-Might As Well Make It!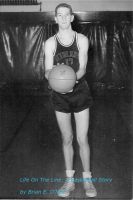 Life on the Line: A Basketball Story
In 2005 I had back surgery. At 66, my rehab would be difficult. I joined a local gym and rediscovered the sport of my youth, Basketball. I couldn't run the court but I could throw up a Free Throw. In doing so I've developed my own technique, "The Net Technique" I invite you to see how my love of Basketball as a boy eventually led me to shooting 97% at 73 years young.